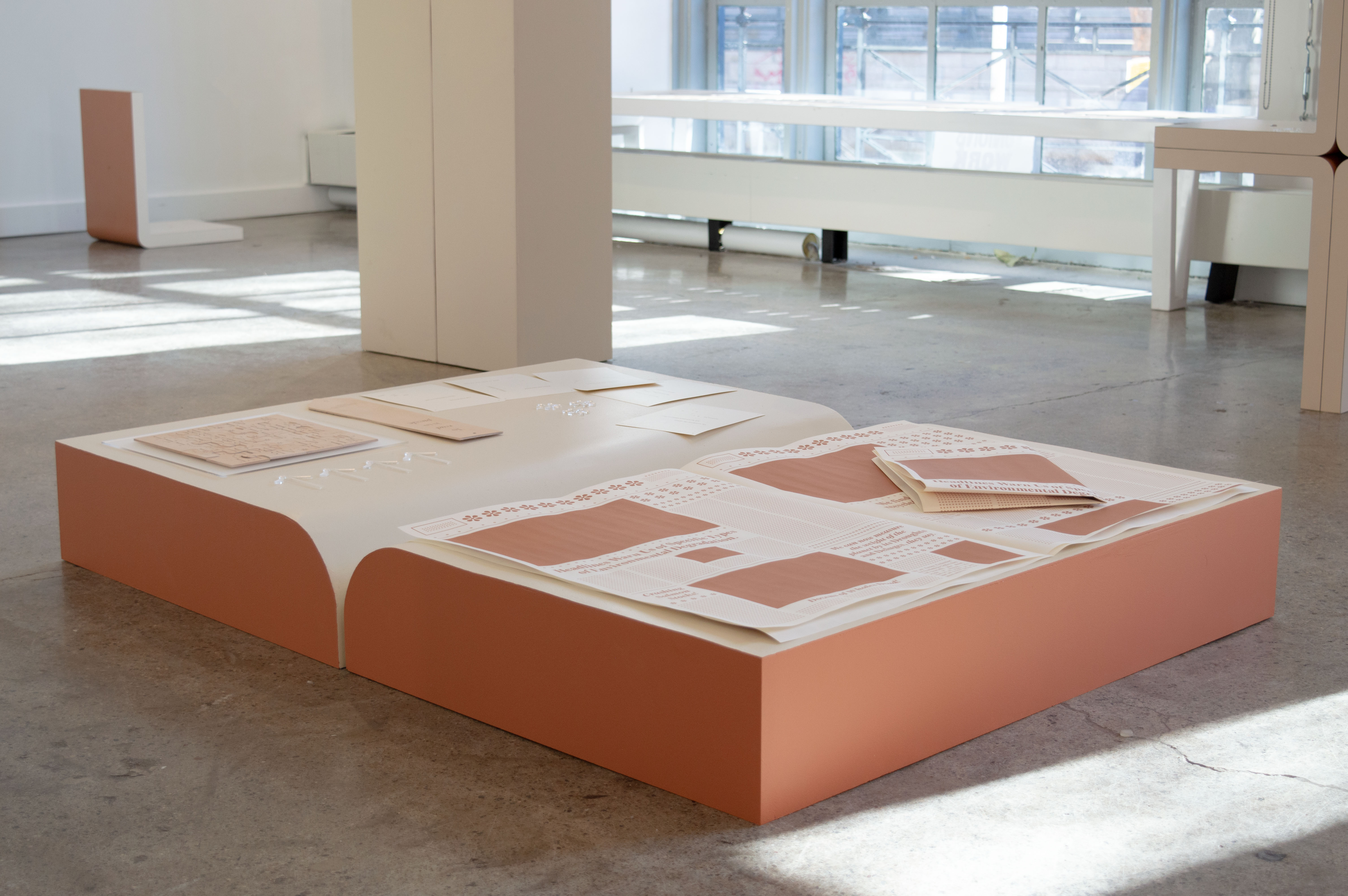 "To read is to _____", a collaborative installation with

Lydia Chodosh

(Graphic Design MFA '24) which took place in RISD's Graphic Design Commons space from April 8–15, 2023.

The show featured 10 reading forms designed by Lydia Chodosh, each encapsulating a single definition of reading and expressing a formal writing tool aligned with that definition.

The displays were designed in tandem with the objects—they suggest the form of unfolding books and allow for open engagement and interaction with the objects.

The installation also serves as a small tribute to Richard Artschwager, a personal inspiration.